St. Andrew Girls Party for a Cause
Ambassador Audrey Marks lauded the membership of the Washington D.C.-based members of the St. Andrew Alumnae Association during a fund-raiser held at her Chevy Chase residence on Saturday, July 10, 2010.
In her remarks, at the first event to be hosted there since she took office as Jamaica's chief envoy to the United States, she lauded the alumnae's various outreach projects for its alma mater and commended them on over 20 years of existence.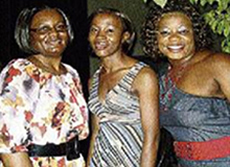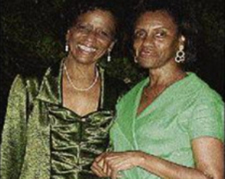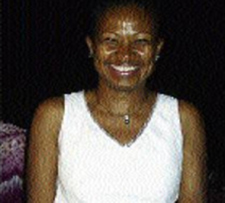 Staff of the Jamaican Embassy in Washington, from left: Arlene Bennett, Cyeth Denton and Sherene James.
St. Andrew High School alumnae member Sandra Waddell (left) and Judith Douglas-Chung.
President of the New York chapter of St. Andrew High School for Girls Alumnae Denise March.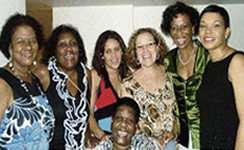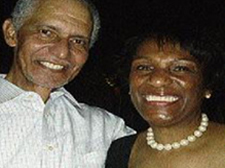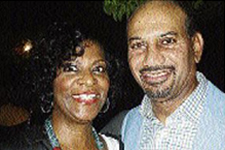 Chair of the fund-raising committee Dr. Althea Belcher (seated) surrounded by, from left: President of the Alumnae Hillary Reckord-Kirk, Judith Grant, Susan Requa-Cephas, treasurer Jessica Jones, Sandra Waddell and Ambassador Audrey Marks. Photos by Barbara Ellington.
Ambassador Curtis Ward and his wife Sonia.
Dean Martin and his wife Beverly came out to show their support to the alumnae.